Khao Kheow is one of the largest open zoos in Southeast Asia. Here you can feed and touch hippos, rhinoceroses, giraffes and many other exotic inhabitants.
Khao Kheow Zoo video
Before reading the article, I suggest watching a short video recorded in this place.
About the Zoo
This is one of the most interesting zoos in Thailand. It is interesting because most of the animals are free. They do not inside cages, some of them walk around the territory, and some behind small fences. Almost every animal can be fed, whether it be an elephant or a giraffe, a crocodile or a tiger. It causes great pleasure and delight, both in adults and in children.
The zoo is big, it's impossible to walk transport. You can come here by car or motorcycle. In the territory, you can rent a golf car or use the local tram.
While driving along the road, you will see deer, roe deer, monkeys and other animals.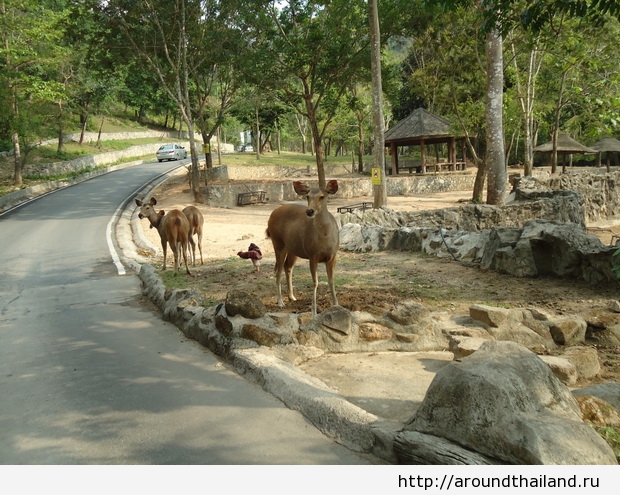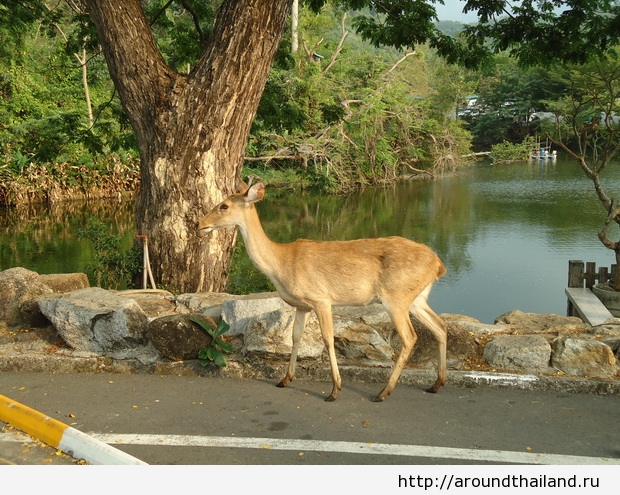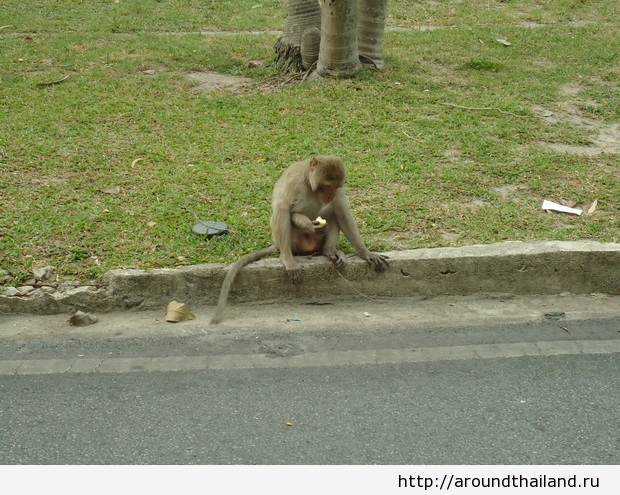 Animals are not afraid of human, they do not run away from you, but on the contrary, they come to you, so there is a chance to pat them and feed them.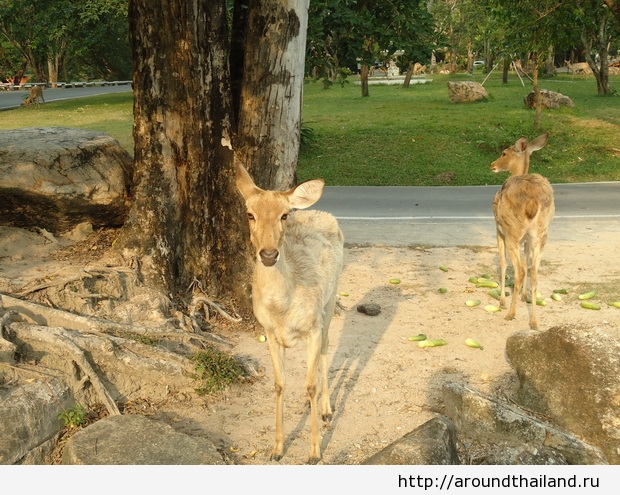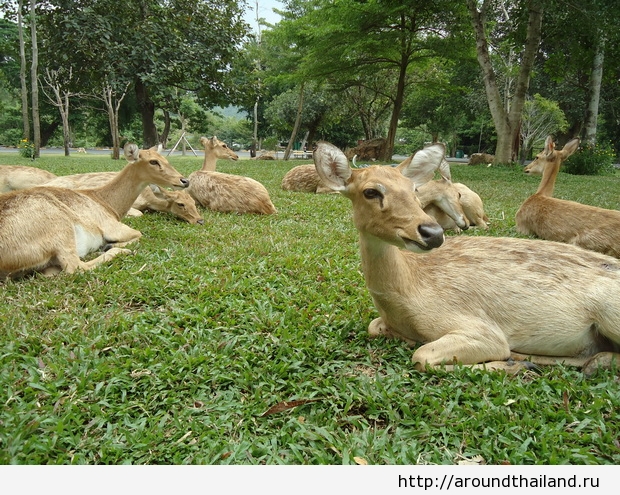 Elephants are a special part of the zoo. If you dreamed to touch the trunk and feed these creatures, then it will turn out.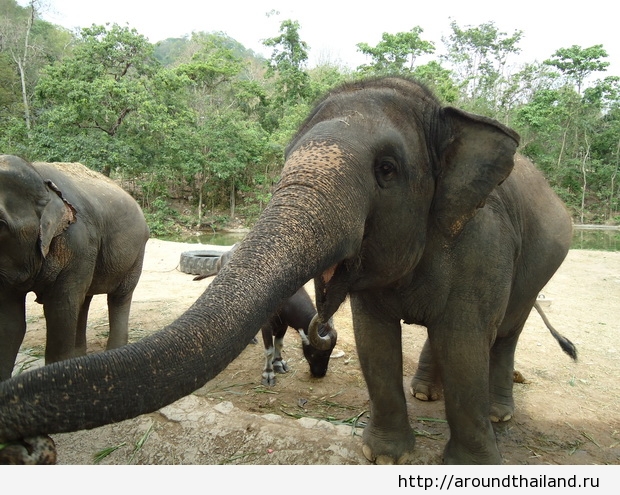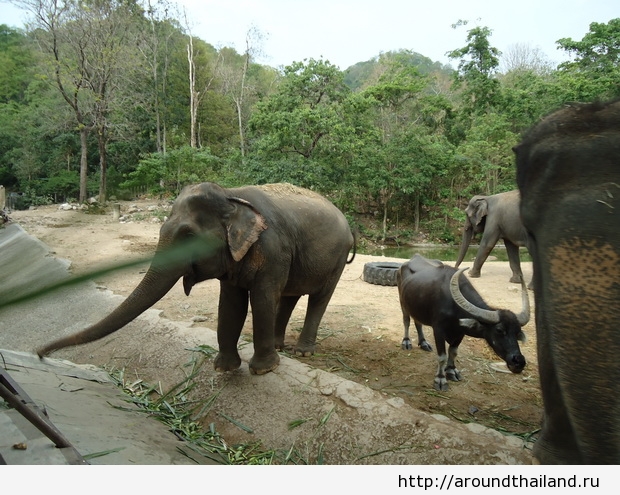 Throughout the territory, there are special parking lots, both for cars and for motorcycles.
It's a funny orangutan, while we stood it made people laugh with their poses.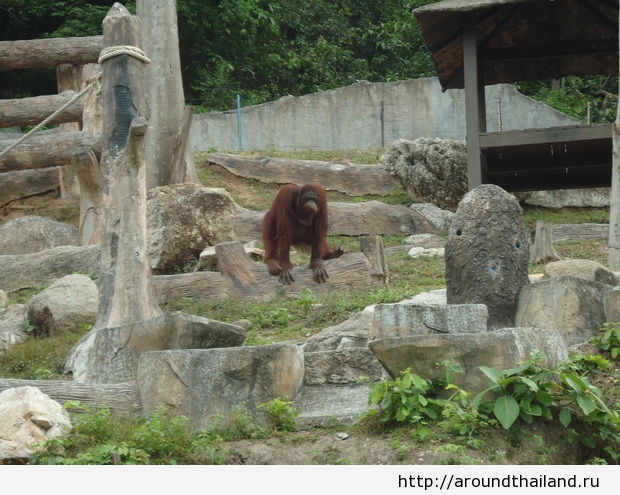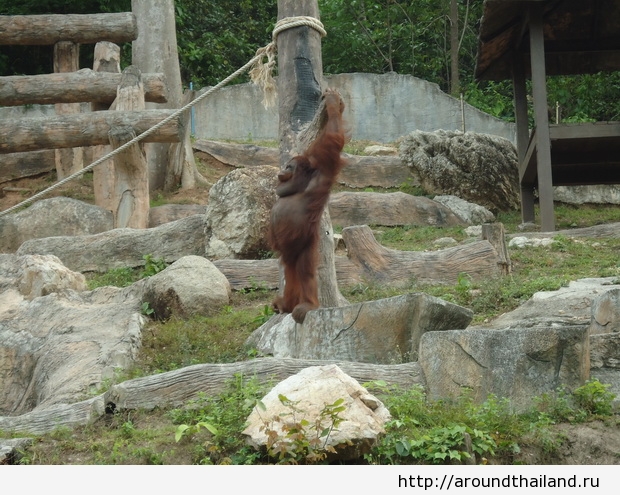 In order not to get lost, take a map of the zoo, which is located at the entrance. Or print it from my site.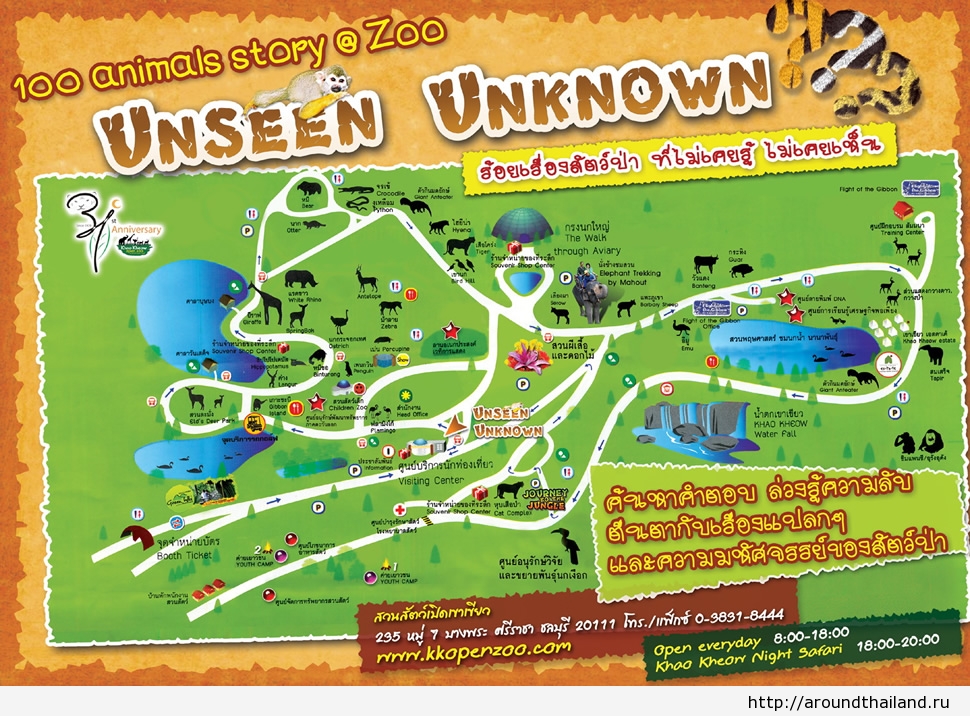 In the zoo, there are several artificial waterfalls and other interesting landscapes.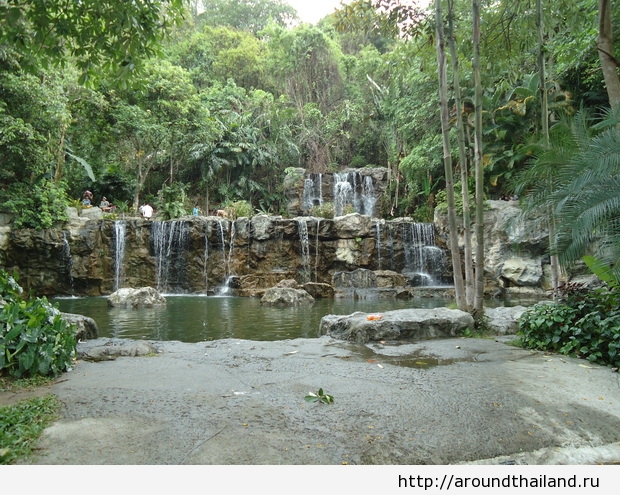 In addition to safe residents, there are also dangerous ones, for example, tigers, lions, hyenas and others, but they are all behind glass fences.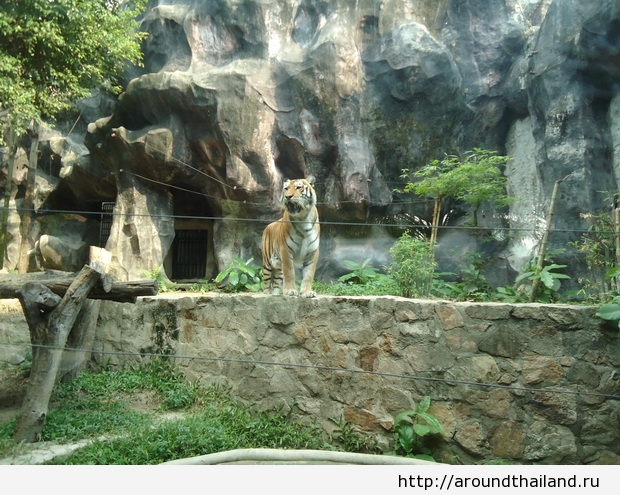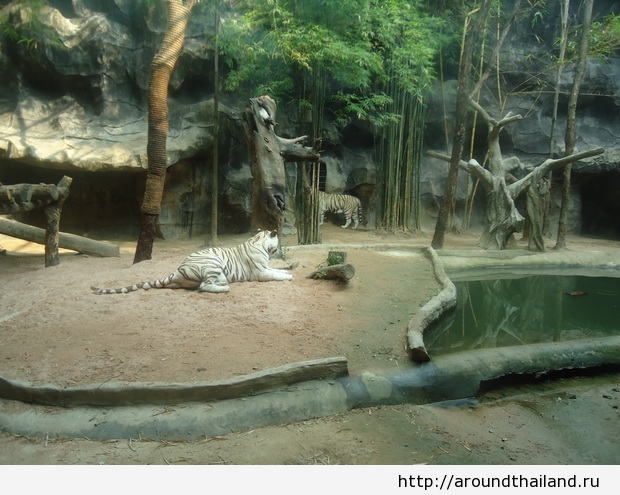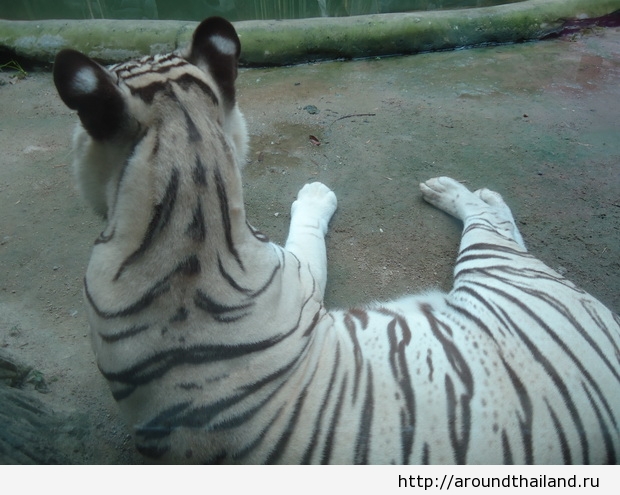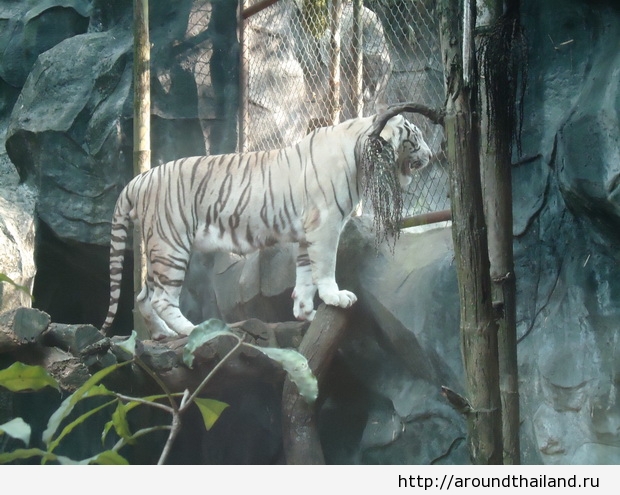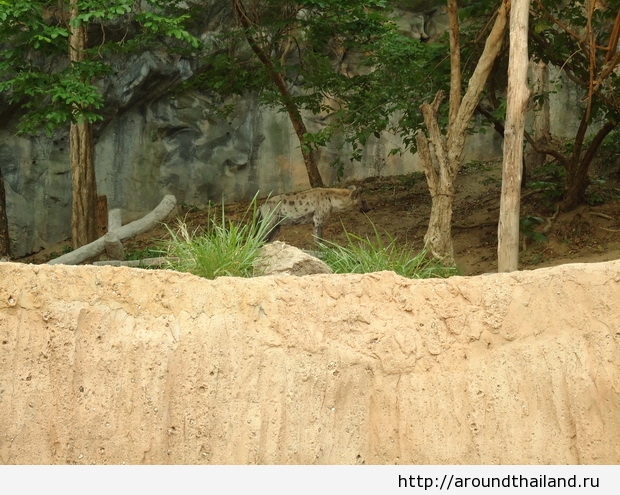 By the way, the tour of the Flight of Gibbon is held here.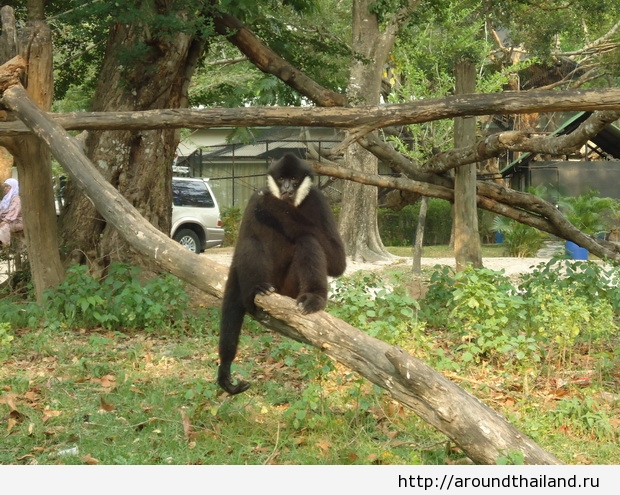 Not many people could see the real rhino and even fewer people have a chance to feed it. You will have a chance to touch, take interesting pictures and feed it. But be careful, this is a dangerous animal.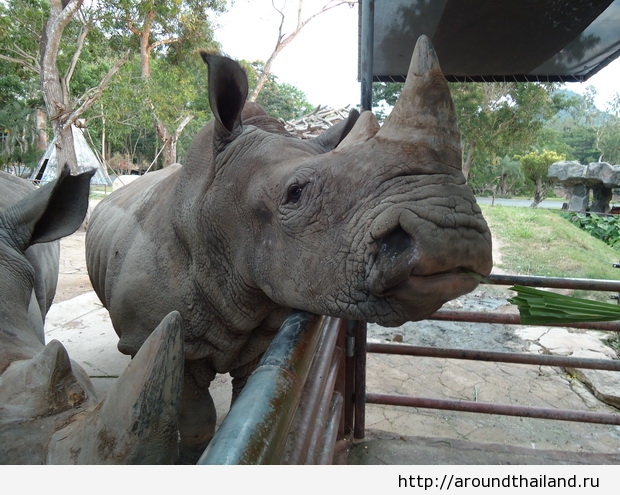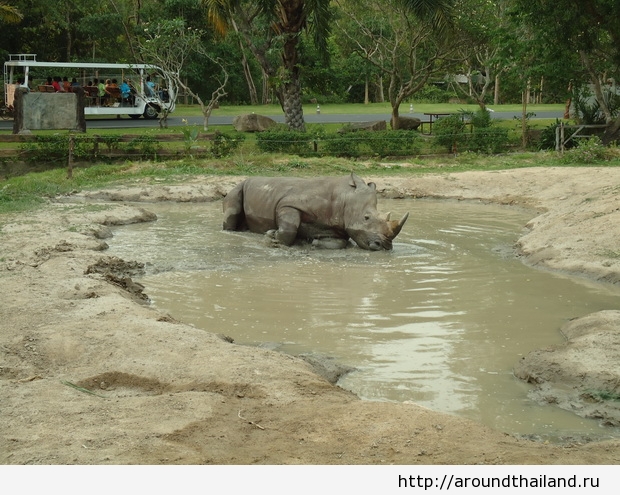 Food for animals can be bought both outside and inside the zoo.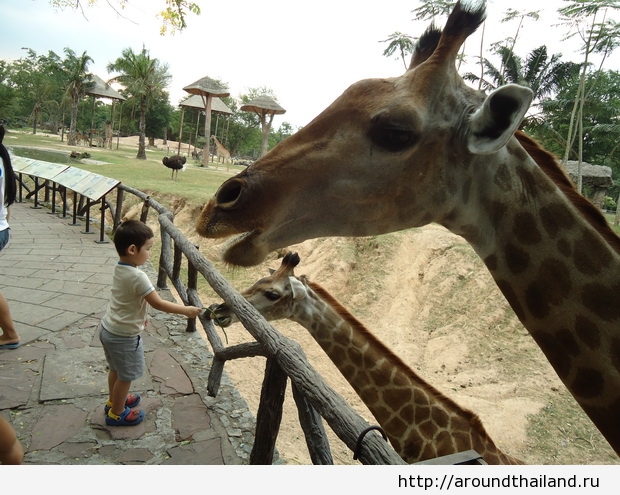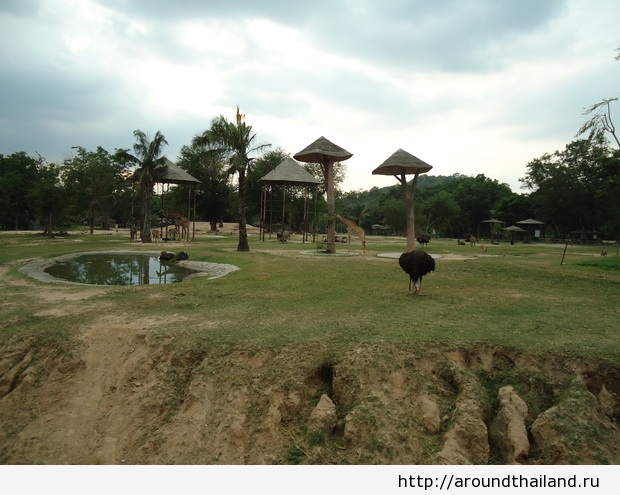 How to Get to Khao Kheow Zoo
By taxi. This will cost ~ 500-1000 baht.

 

On your transport. GPS coordinates 13.215928, 101.056614.

 

Order an excursion in any agency or online at here.
The most budgetary option by your own transport. If you choose an excursion, then I advise you to look for a low price, because the zoo is the same. The difference in price because some agencies earn more on it and some less.
Ticket Price and Excursions
If you go alone, the price at the entrance:
Child 100 baht.
Adult 250 baht
All shows are included in the price.
The show program and schedule can be viewed here http://www.khaokheow.zoothailand.org/en/more_news.php?c_id=39.
The current prices can be found on the official website http://www.khaokheow.zoothailand.org/en/ewt_news.php?nid=173.
The cost of an excursion from street vendors can vary:
Children from 350.
Adult from 500.
Khao Kheow Open Zoo on The Map and Working Hours
Business hours: from 8:00 am to 6:00 pm.
Address: Khao Kheow Open Zoo 235 Moo.7, Bangphra , Sriracha, Chon Buri 20110, Thailand.
Phone: +66 3831-8444.
Official website: http://www.khaokheow.zoothailand.org .
About the Zoo on Wikipedia https://en.wikipedia.org/wiki/Khao_Kheow_Open_Zoo.
My Feedback on The Zoo
I've been here 4 times and still admire this place. Almost all my relatives are also delighted. If you go to Pattaya, be sure to visit this place.